Major Accomplishments - Facilities Management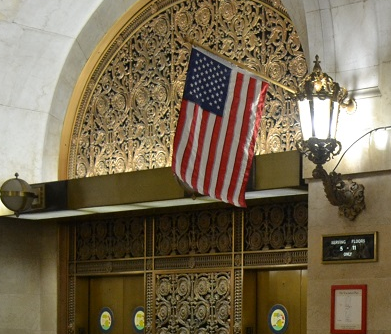 American flag and elevators in the lobby of the County Building
Major Accomplishments
2018 21st Century Technology – New facilities management, cloud based, work order system went live. The system allows for improved accountability, productivity, transparency, and sustainability in serving the public, departments, and tenants.
2018 Eleven students graduated from the Pre-Apprentice Program
2016 Energy Curtailment – The Department of Facilities Management, exceeded the set commitment/goal by 53%!---This translates into $$!
Congratulations to the DFM Operating Engineers and Skilled Trades involved in this tremendous effort to reduce energy usage at peak times. Thank you County Tenants and Departments for your support and understanding.
100% Substantial Compliance with the Department of Justice Agreed Order –Sustained compliance with Authority Having Jurisdiction
Substantial overtime reduction in 2016.  – Received 2016 NACO Award
In 2016 Facilities Management has completed over 130,000 work orders
Facilities Management received a 4.1 average score on Tenant Surveys in 2016. 
Providing in-house projects to various Cook County Departments providing for them to perform their mission and reach their goals.
Social Responsibility – Received 2016 NACO Award

Chicago Public Schools  Shadow Day – December 2016

DFM partners with CPS to give students an insight and exposure into the skilled trades working here at Cook County.

Juvenile Temporary Detention Center Painter's Pre-Vocational training – Established in 2015 continues nurturing and exposing detained youth with a hands-on experience in a skilled trade and insight into others trades.
MIKVA Challenge – Started in 2015 and ongoing.

DFM partners with the Mikva Challenge, Juvenile Justice Council to collaborating with youth to be informed, empowered, and active citizens and community leaders for justice involved youth.

Furthering Sustainability - Salvage Services

DFM has developed a system that will allow Cook County Departments, non-profit organizations, and private citizens to obtain County salvage for their use through the Procurement Surplus Website.  The mindset is to reuse before deciding to purchase new. This is considered a sustainability initiative. We encourage you to Repurpose and Reuse!