high-level alert:
FEMA Assistance Available to Cook County Residents Impacted by Flooding
ERP STEP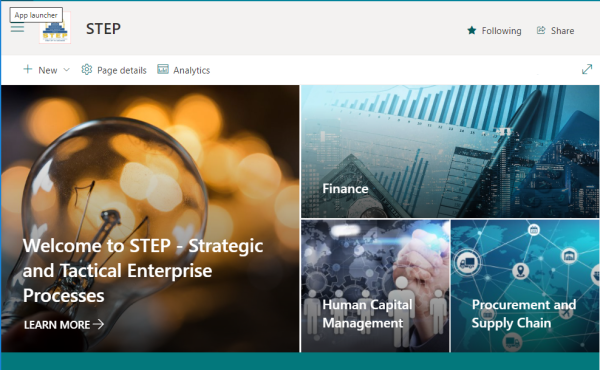 STEP.cookcountyil.gov has moved.
The new ERP STEP information site has moved to our SharePoint Online environment and can now be found at:
https://cookcounty.sharepoint.com/sites/STEP
Please bookmark the new site or save as a Followed site in SharePoint.
---
NOTE: This site is for County employees only and will require login with your employee O365 login credentials.
Users from the Sheriff, CCH or Treasurer: If you are already an EBS user, you will be able to log in with your tenant's O365 credentials. If you are having issues accessing the site or require access, please submit a Cherwell ticket.