high-level alert:
FEMA Assistance Available to Cook County Residents Impacted by Flooding
Open Lectures for Residents
Open Lectures for Residents
Service Information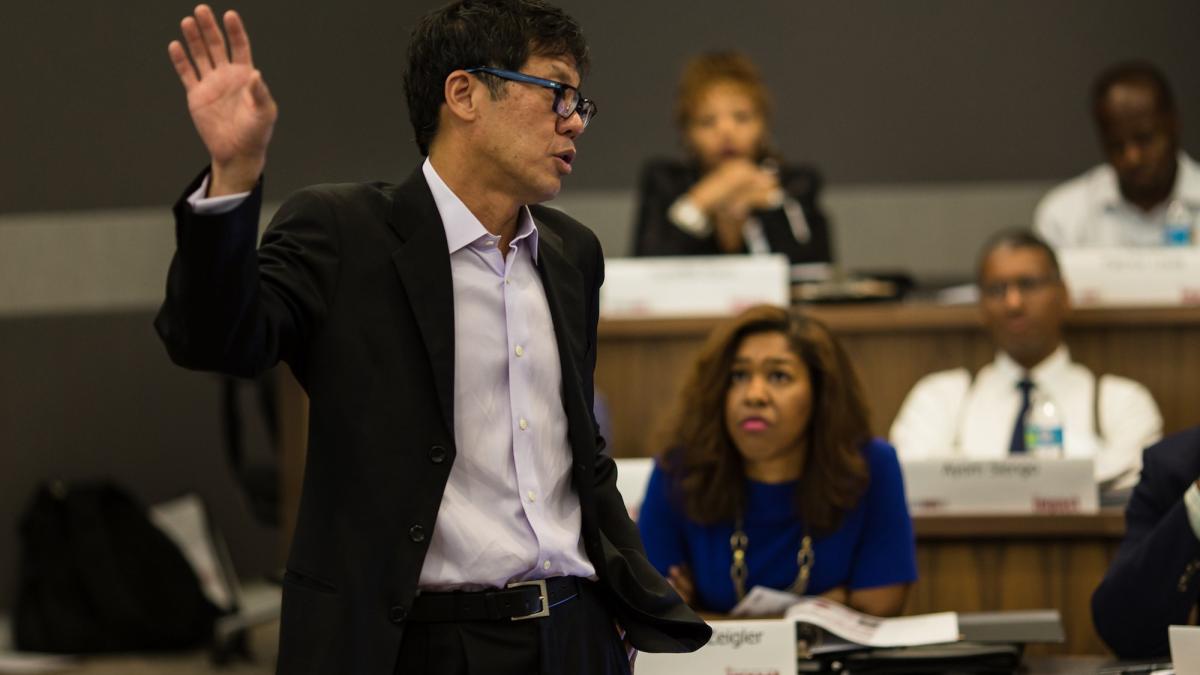 As part of Cook County's work to advance digital equity, especially as we continue to recover from COVID-19, Cook County is proud to partner with the University of Chicago Office of Civic Engagement's open learning platform for all 5.2 million Cook County residents called Cook County Presents – Open Lectures for Residents: in partnership with The University of Chicago Office of Civic Engagement.
With more than 10,000 views and counting, due to the popularity of the partnership and platform, Cook County is proud to announce a third installment of our Open Lectures for Residents series, "Voices in Action."
The series "Voices in Action" is led by local civic leaders and UChicago graduate students and focuses on Chicago's built environment and related topics.There are ten videos by environmental activists, public health executives, UChicago graduate students, educational advocates, and other civic leaders that will be released each week for ten weeks.
Civic leaders and graduate students include:
Jeff Deutsch, Director of Seminary Coop Bookstore, who advocates for the necessity of independent bookstores for building communities.
Daniella Periera, Vice President of Community Conservation, Openlands, Neighborhood, who advocates for trees as a civic tool to address climate change.
Hilary Naa-Afi Tackie, doctoral candidate, Comparative Human Development, UChicago, who ponders what teachers and their students should and should not be discussing in the classroom.
Angela Hurlock, Executive Director at Claretian Associates, Inc., who talks about how individuals can have a voice in building a vibrant 6-block neighorhood around their home.
Meredith Muir, master of Public Policy 2021, Harris School of Public Policy, who explores the connections between community organizing, collective impact, and how to build power to create equitable change in Chicago.
Carmen Vergara, Chief Operating Officer, Esperanza Health Centers, who discusses how to make decisions to improve health equity. 
Julius Jones, PhD candidate in History, University of Chicago; assistant curator, Chicago History Musem, who discusses the importance of making historical information accessible to all citizens.
Emily DuPree, teaching fellow in the Department of Philosophy and in the College at UChicago, who explains how philosophy can help us understand what it means to be a person in order to shed new light on how to select and assess controversial policy decisions in the city we call "home." 
Nick Shields, Director of Communications and Public Affairs for Cook County, who introduces Project Rainbow, a COVID recovery initiative to inform, inspire and impact Cook County's children and families while also addressing learning loss brought on by the pandemic.
Joanie Friedman, Executive Director of Civic Leadership in UChicago's Office of Civic Engagement, who introduces the concept of "civic trust currency" and the role of a community alchemist.
Content will be organized around four built environment themes: Sustainability and Community, Housing, Policy in Action, and COVID-19 and the Human Response.
While new content will be published each week, Cook County residents can access the lectures and interviews at their own pace on the  University of Chicago's Cook County Open Lectures webpage.