Professional Development and Innovation
Members of the Bureau of Asset Management (BAM) along with corporations and not-for-profit institutions from around the world were invited to attend the Illinois Institute of Technology (IIT) Design Camp. Our participants were: Sheila Atkins, Ivo Lazarov , Patricia Moreno, and Leonard Muhammad. The Design Camp participants were given the task of applying the classroom instructions and concepts to improve the user experience for Adler Planetarium through design and providing solutions for more efficient operations.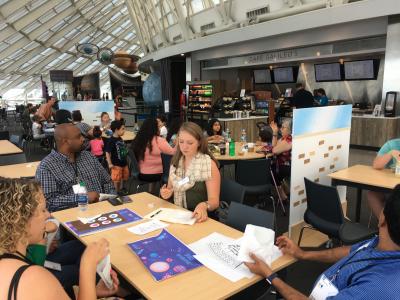 Leonard Muhammad and his group discussing user-centered research at Adler Planetarium.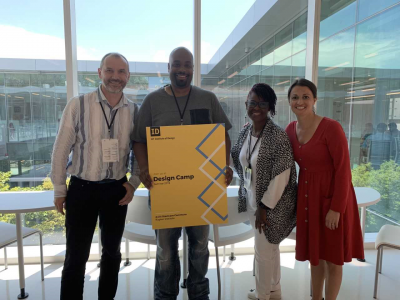 Patricia Moreno on her dividing panel propotype.
Cook County Bureau of Asset Management Team
=============================