Cook County Announces Fifth Annual Racial Equity Week September 11-15, 2023
Image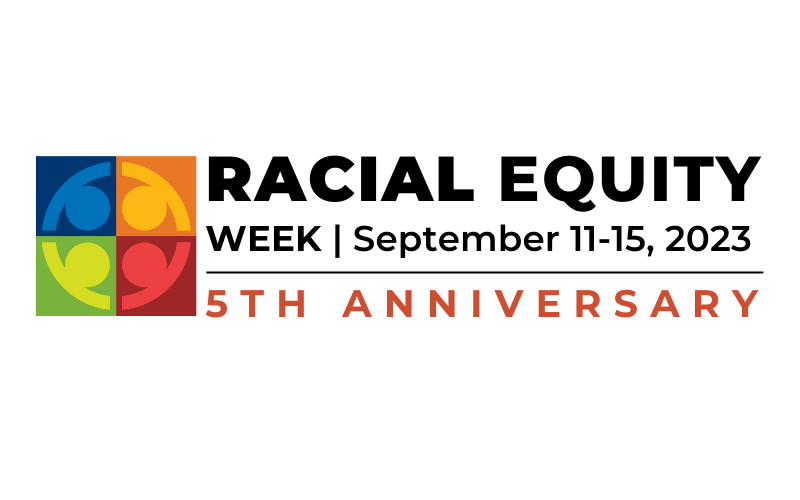 Today, the office of Cook County Board President Toni Preckwinkle announced events and details for the upcoming fifth Annual Racial Equity Week. This year's celebration will be held September 11-15, 2023, in communities and spaces throughout Cook County. This year's theme is "Interwoven Narratives, Collective Impact: Celebrating 5 years of Racial Equity Week." The events and programming aim to encourage residents to use their imaginations to understand justice and equity at the intersections of identities. 
Cook County will offer a week of events available to the public and to Cook County employees, both in person and virtually. Events during Racial Equity Week will be posted on the County's website and details will be shared on social media. All events will be free and open to the public, unless otherwise specified. 
"Every year, I look forward to observing Racial Equity Week in Cook County. The events we have planned will spark conversations and inspire our residents and community partners to take part in the work we do to make Cook County a place where everyone can thrive, regardless of race, nationality, gender, immigration status or zip code," said Cook County Board President Toni Preckwinkle. "Each year, we also update the public on how Cook County has worked to advance racial equity through policy and practice, as well as highlight the work of our partners and advocates." 
Racial Equity Table in Daley Plaza at Cook County Preparedness Fair. Disasters have no favorites. Preparedness is for everyone and the Preparedness Fair will focus on ways to build resilience for everyone. Stop by the Racial Equity Week table to meet members of the Office of the President during Cook County's Annual Preparedness Fair. Members of the Office of the President will be available to talk about the County's racial equity work, answer questions and share resources. Wednesday, September 13, 10 a.m. – 2 p.m. in person on Daley Plaza (50 W. Washington St., Chicago, IL). No registration required.
"Pour One Out!" Live Storytelling Series with Dr. Ada Cheng. Professor turned storyteller Dr. Ada Cheng will curate a series of intersectional and personal narratives by local performers that strive for equitable inclusion. Join Dr. Cheng and County leadership for this growing storytelling community built through intimacy and vulnerability. Wednesday, September 13, 7 p.m. in person at Volumes Bookcafe (1373 N. Milwaukee St., Chicago, IL) and via Facebook Live at facebook.com/PresidentPreckwinkle. Find details and register on Eventbrite at REW2023.eventbrite.com
Forest Preserves of Cook County (FPCC) the Queerness of Nature. President Preckwinkle will join the Forest Preserves of Cook County (FPCC) and community members for a Queerness of Nature Walk in the Preserves. Nature does not fit into the binary world that Western Civilization has created. On this walk, residents will learn about the different ways that nature expresses itself and explore diverse ecosystems while identifying local plants and animals. Sand Ridge Nature Center features interactive exhibits, programs and knowledgeable staff to guide you through the natural and cultural history of the Calumet Region. Friday, September 15, 11:30 a.m. to 1:00 p.m. at Sand Ridge Nature Center (15891 Paxton Ave, South Holland, IL). No registration required. The event may be led in both English and Spanish.