Cook County Named Top Ten Digital County by the Center for Digital Government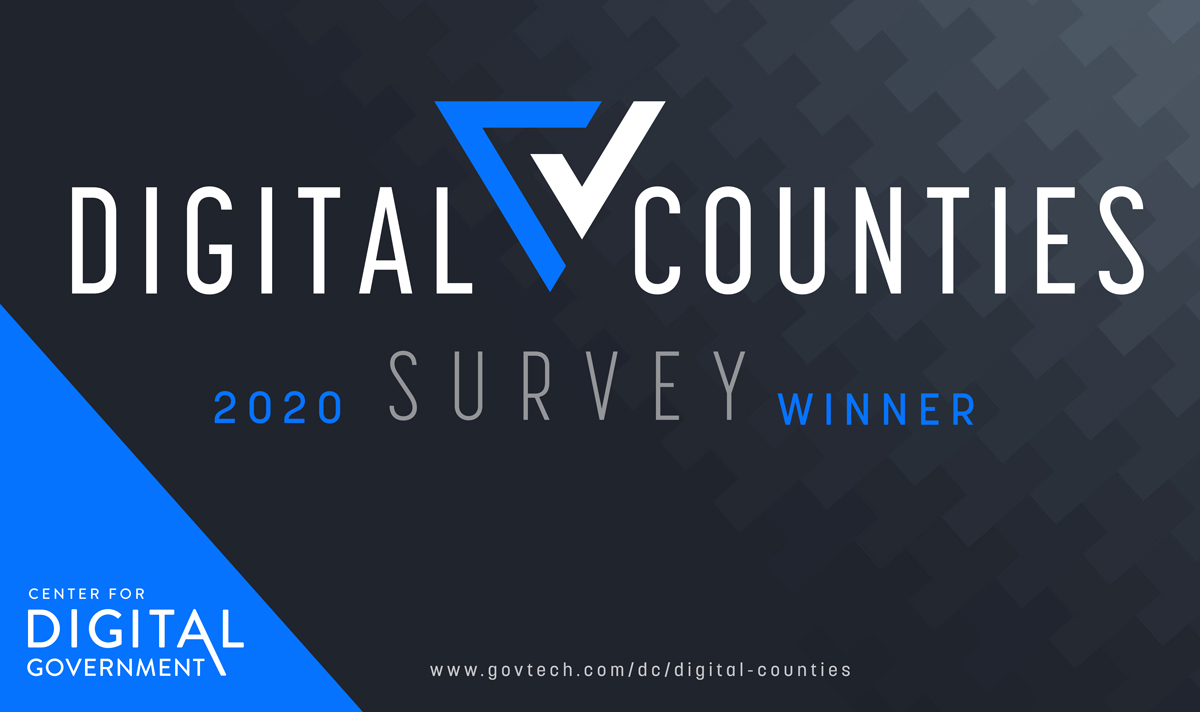 The Center for Digital Government (CDG) named Cook County one of America's Top 10 Digital Counties with a population of more than one million. The 2020 award identifies the best technology practices among U.S. counties.
CDG chooses Top Ten Digital Counties winners from respondents to their Digital Counties Survey, which provides an annual measure of performance and innovation. As with other 2020 winners, Cook County "had made investments in broadband, remote collaboration and digital resident engagement long before COVID-19 tested whether they were up to the challenge," said CDG. 
"We have many departments that have worked very hard in this crisis to serve the public," said Cook County President Toni Preckwinkle. "In the technology area, the Bureau of Technology, or BOT as we call it, had engineers working long hours to provide internet access to temporary shelters outside the hospitals. Service desk staff and field techs issued laptops and secure network connections to thousands of employees. BOT helped thousands of employees move rapidly to working from home in a matter of days."
Among the innovative technology initiatives Cook County brought forward this year were the COVID-19 Dashboard and "Social Vulnerability Index" (SVI) Interactive Map. The COVID-19 Dashboard provides direct access to critical information about coronavirus deaths in the County, and the SVI Map is an interactive way to share information about which communities in Cook County will likely need the most support during a catastrophic event such as a pandemic.
"I'm grateful to be recognized for our efforts to leverage technology to support Cook County's mission," said Cook County Chief Information Officer Tom Lynch.
CDG recognized Cook County for other initiatives including the launch of department-level public dashboards to track performance goals with open data, new cybersecurity policies from Cook County's Information Security Working Group and innovative approaches to technology infrastructure.
###
The Center for Digital Government is a national research and advisory institute focused on technology policy and best practices in state and local government. The Center provides public and private sector leaders with support and actionable insight to help drive 21st-century government. The Center is a division of e.Republic, the nation's only media and research company focused exclusively on state and local government and education.
###
Cook County is the second largest county in the United States representing 5.2 million residents in Illinois. The President of the Cook County Board of Commissioners is the chief executive officer (CEO) of Cook County and oversees the Offices Under the President and presides as president of the Forest Preserves of Cook County.