Cook County Partners with Rebuilding Together to Launch Veteran Home Repair Program
Image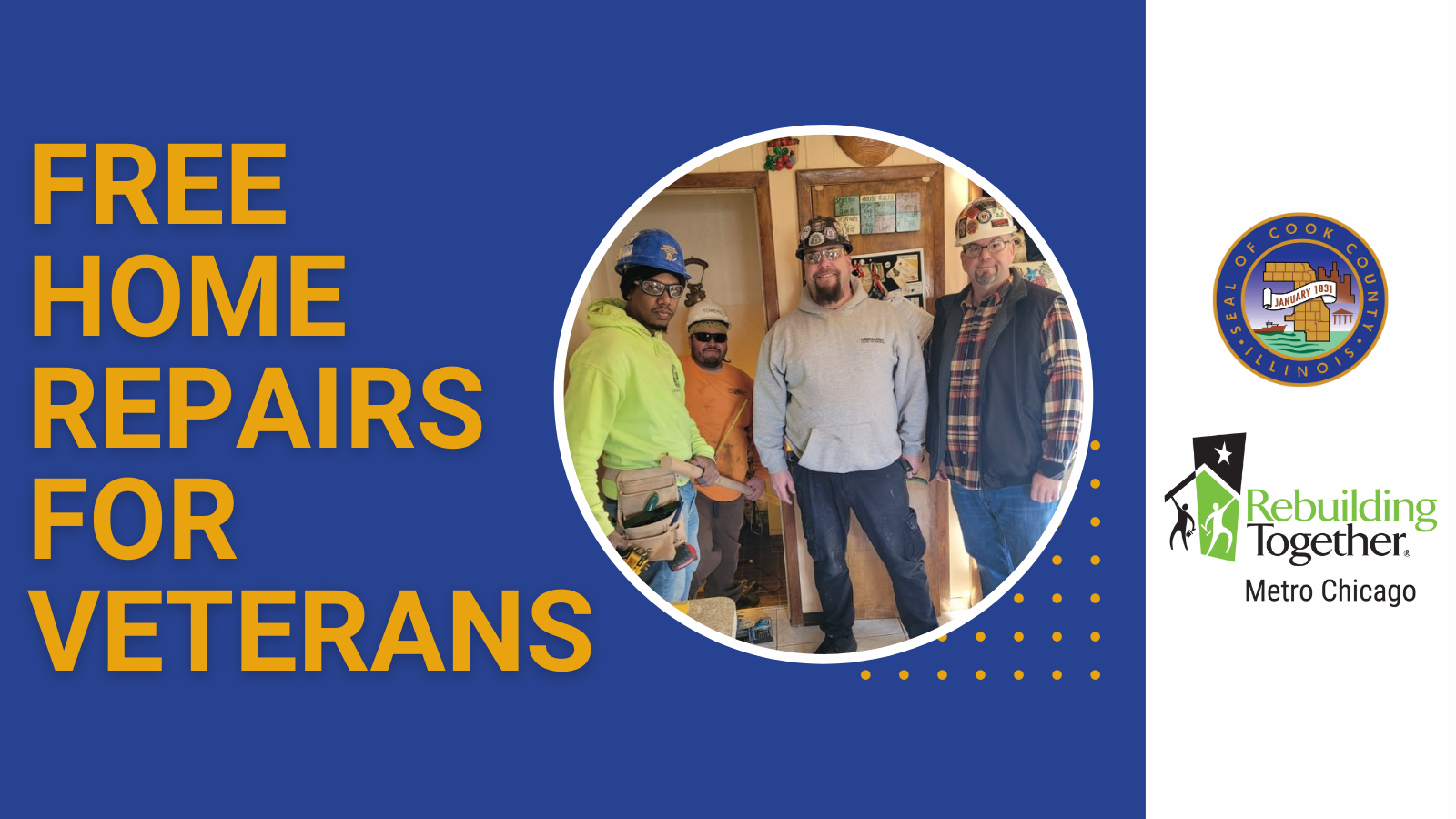 The $1.25 million program will improve at least 30 veteran-owned homes over two years
Cook County Board President Toni Preckwinkle announced the call for applications today for the County's Department of Veterans Affairs home repair program. In partnership with Rebuilding Together Metro Chicago, Cook County has allocated $1.25 million to complete indoor and outdoor repairs to at least 15 veteran-owned homes each year for the next two years.
This free program is available to Cook County veteran homeowners, dependent spouses or caretakers who provide housing for a veteran.
"Making critical repairs to homes where our veterans live is essential," said President Preckwinkle. "These upgrades and improvements will ensure veterans continue to live in the safety and comfort of their own homes. Not only will these repairs change the appearance of the home, but they also help revitalize the communities and neighborhoods where these homes stand."
Cook County has partnered with Rebuilding Together Metro Chicago for over three decades, renovating and repairing more than 2,000 homes since 1991. This new program was designed specifically for veterans and their families.
"Rebuilding Together Metro Chicago is proud of our partnership with Cook County, which has been a consistent and valued supporter for the past 31 years," said Wanda Ramirez, executive director of Rebuilding Together Metro Chicago. "We are especially grateful to be part of this important program for veterans and their families, which will aim to make important repairs and improvements, while making a lasting impact on the quality of life of the residents served."
The veteran home repair program focuses on warm, safe and dry priorities or the need for home modification improvements. Low-income veteran homeowners will be prioritized.
Applications close May 1, 2023.
For more information about the program and to apply, visit www.cookcountyil.gov/service/veteran-home-repair-program