Performance Management
Service Information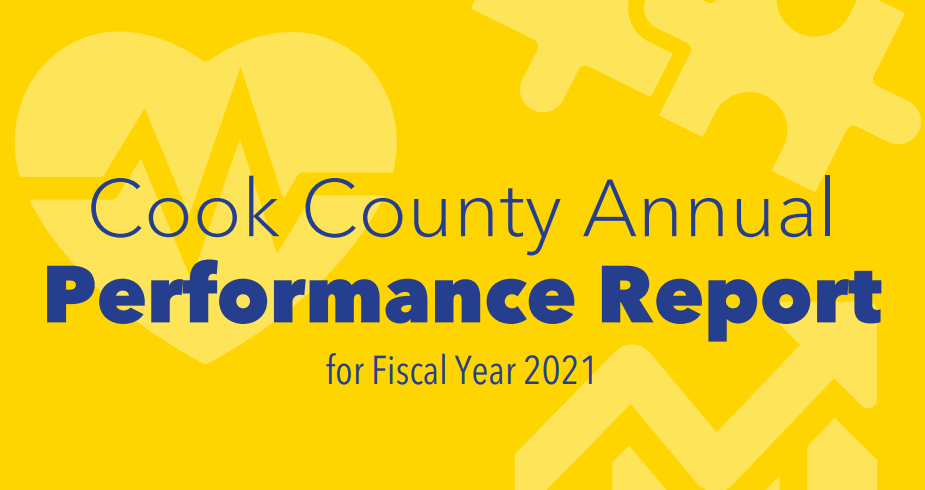 Annual Performance Report
Read the latest Cook County Annual Performance Report FY2021. This can also be viewed as a PDF. 
As mandated in the Performance Management Ordinance, Cook County publishes an Annual Performance Report for all offices within Cook County Government.
For more information, explore each department's Public Dashboard under Offices of the President. 
Tracking Key Performance Indicators
Cook County works to create a culture of data driven decision making by tracking Key Performance Indicators and conducting annual discussions about performance. The Performance Management program is a collaborative effort between the Board of Commissioners, Agencies, employees and residents. By ordinance, all offices and agencies of Cook County report progress toward stated goals. The Offices Under the President report progress quarterly on the Department Public Dashboards. Other elected officials and sister agencies publish goals and data annually in the Annual Performance Report, which can be downloaded as a PDF or viewed in website form.
Please click below to explore Cook County Performance Management through the Department Public Dashboards, Annual Performance Report, Interactive Budget and Open Data portal.
Location Title
Main Office