Veteran Home Repair Program
Veteran Home Repair Program
Service Information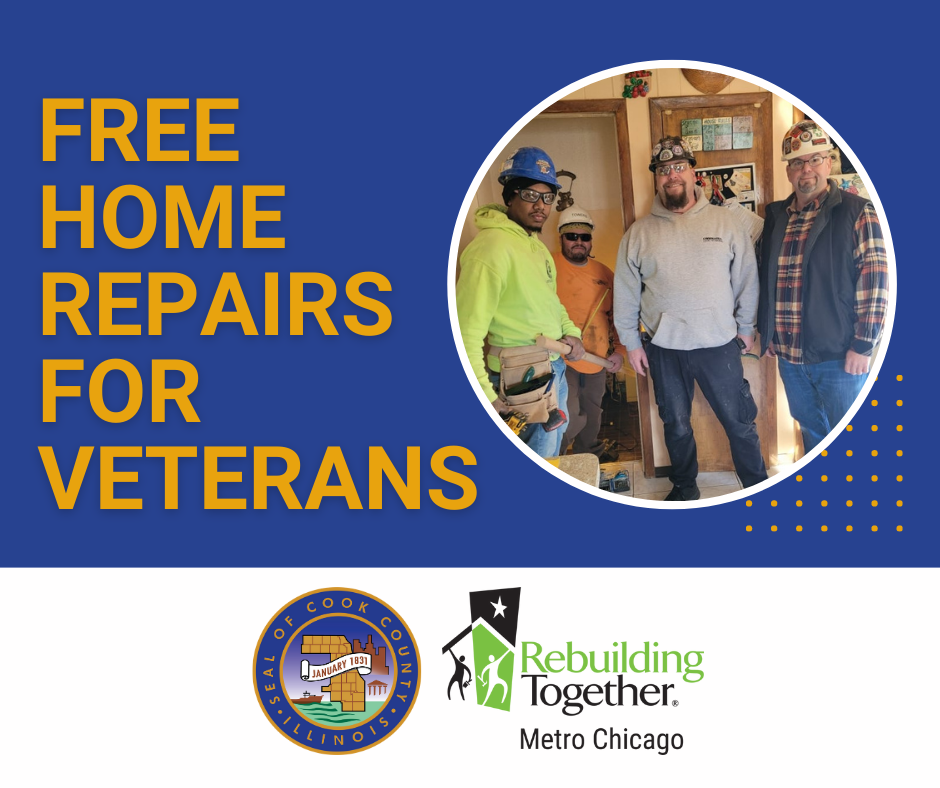 About the Veteran Home Repair Program
Applications are open! 
In partnership with Rebuilding Together Metro Chicago, Cook County has allocated $1.25 million to complete free indoor and outdoor repairs to at least 15 veteran-owned homes each year for the next two years.
The veteran home repair program focuses on warm, safe and dry priorities or the need for home modification improvements. Low-income veteran homeowners will be prioritized.
Eligibility
This free program is available to Cook County veteran homeowners, dependent spouses or caretakers who provide housing for a veteran. 
Questions
If you need assistance filling out the online application or if you have any questions, please contact Rebuilding Together Metro Chicago by calling (312) 818-1196 or email apply@rebuildingtogether-chi.com. 
How to Apply
Complete the online application by clicking the blue button at the bottom of this page. 
Once submitted, Rebuilding Together will review applications and schedule a house visit if you've been selected. Documentation to verify household income and home ownership will be required at that time.
Applications close Monday, May 1, 2023.