high-level alert:
FEMA Assistance Available to Cook County Residents Impacted by Flooding
Heavy Equipment Donation Pilot Program
Heavy Equipment Donation Pilot Program
Service Information
The Cook County Department of Transportation and Highways (DoTH) is launching its Heavy Equipment Donation Pilot Program, where items will be donated for free to suburban Cook municipalities and townships. Government entities with the highest need will be prioritized.
Interested government entities are invited to attend an in-person open house to view heavy equipment available for donation. You do not have to attend an open house to apply. Pictures and brief descriptions of available items are listed at the bottom of this page.
The two open house dates are:
Wednesday, November 9 from 9 a.m. - 11 a.m.
Thursday, November 10 from 10 a.m. - noon
Both open houses will be hosted at DoTH's maintenance district #4 located at 8900 W. 135th Street, Orland Park, IL 60462.
Additional times/dates to view items are not available and access will not be granted outside of the times/dates listed above.
How to Apply
Eligibility Requirements
Applicant must be a municipality or township located in suburban Cook County that performs public works activities in the public right of way.
Applicant must demonstrate financial need.
Applicant must demonstrate operational need.
Required Documentation
A copy or link to your organization's budget.
Certified resolution documentation authorizing applicant to apply for donation.
To apply, applicants must:
Download and complete the fillable PDF. (Also located under the downloads section on the right-hand side of this page.)
Attach a copy or include a link to your organization's budget.
Attach certified resolution documentation. 
Email all materials above to donate@cookcountyil.gov
Applications close Monday, November 21 at 11:59 p.m. CST.
Questions
Email donate@cookcountyil.gov with any questions. 
Available Items
There are 10 items available for donation. Pictures of each item and a brief description are included below.
Please note: heavy equipment is donated in "as-is" condition without warranty.
---
Unit #139 - 2001 AUTOCAR / ACL44 / VIN # 4V5S384F21N310895 / 17,144 miles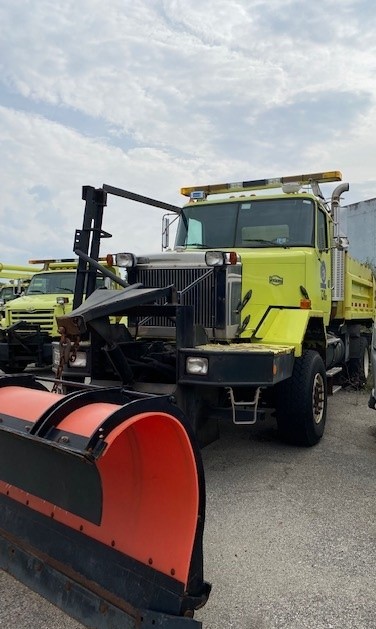 Unit #148 - 1997 INTERNATIONAL / 4000 SERS TMA / VIN # 1HTSDAAN2VH440763 / 64,078 miles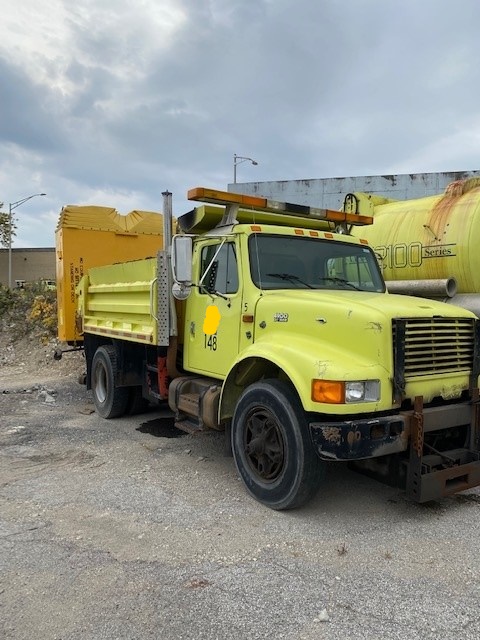 Unit #181 - 2001 INTERNATIONAL / 5601 4X4 / VIN # 1HTXEAHR21J000086 / 20,612 miles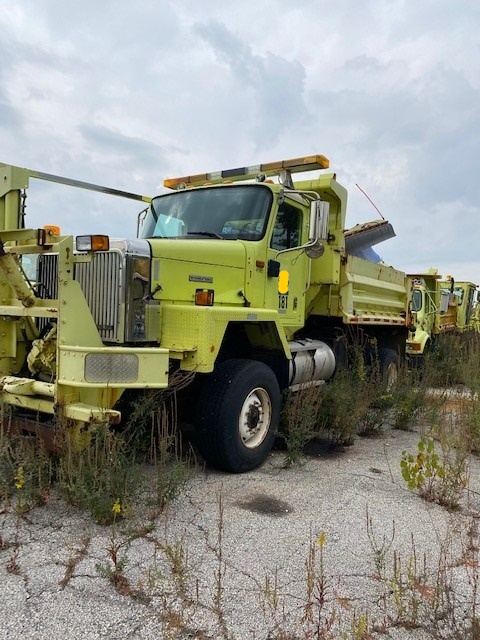 Unit #214 - 2004 STERLING / LT7500 6X4 DUMP TRUCK / VIN # 2FZHATAK64AN07550 / 76,137 miles
Unit #290 - 1996 INTERNATIONAL / 4000 Series / VIN # 1HTSDAAN6TH270789 / 55,597 miles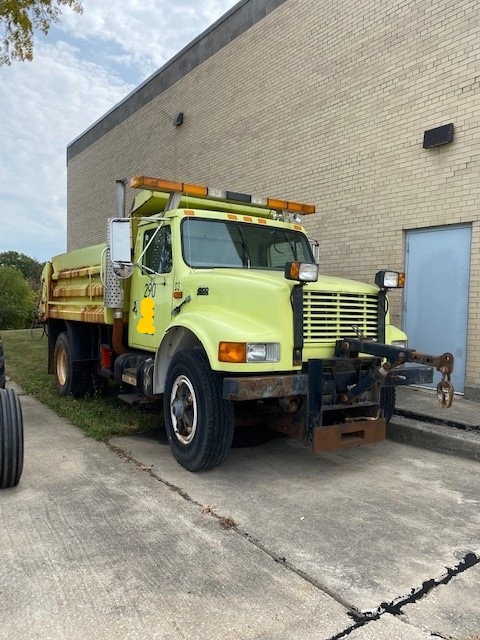 Unit #359 - 1995 INTERNATIONAL / 2110 / 2112-C / VIN # 1HTGCAAT2SH636110 / 27,430 miles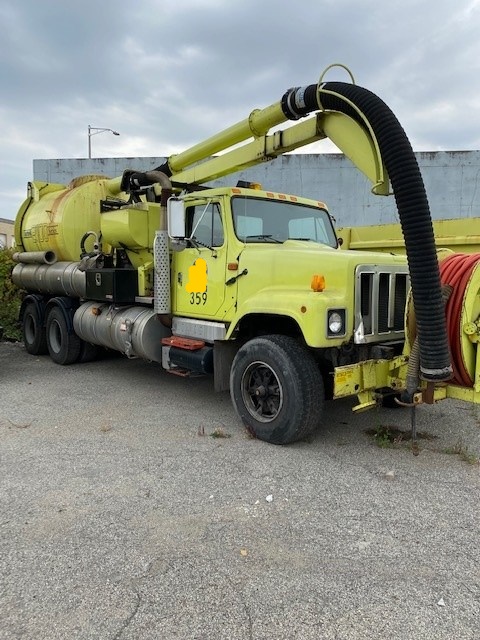 Unit #642 - 1996 John Deere 544g Loader / Serial # DW544GB557159 / 8,777 hours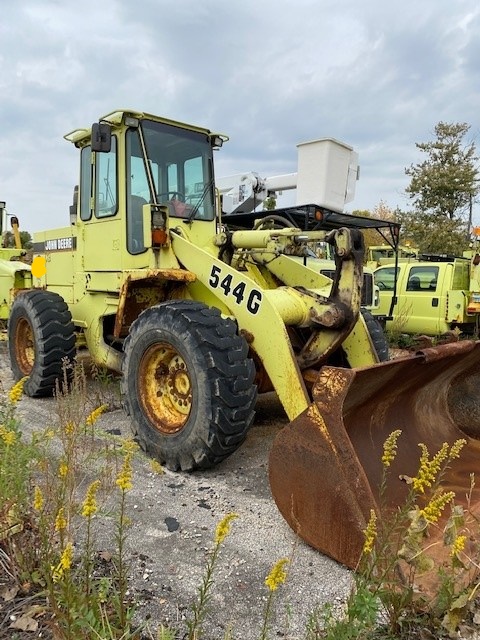 Unit #659 - 1995 Dresser 520C  End Loader / Serial # 10652 / 4,686 hours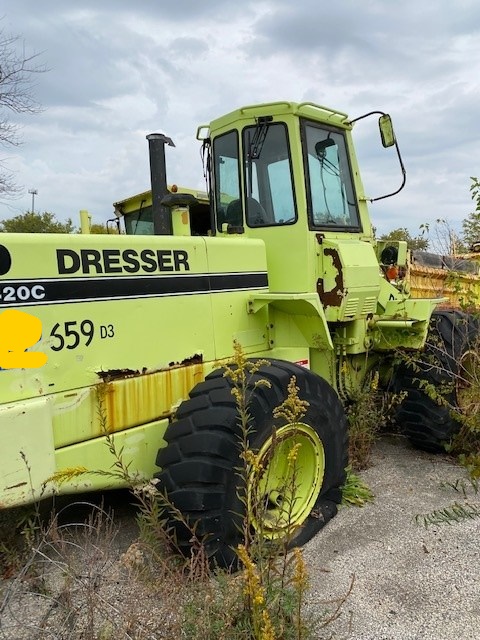 Unit #784 - 1982 CAT 120G ARTC Grader / Serial # 120G87V06372609120 / 5,342 hours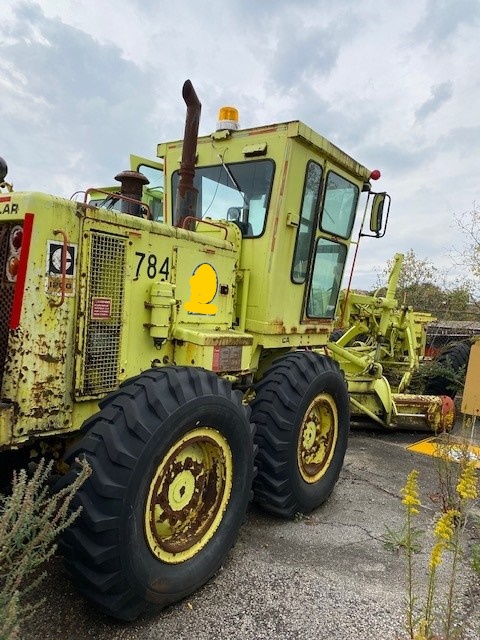 Unit #786 - 1988 John Deere 570B GRADER / Serial # DW570BX516187 / 2,826 hours