high-level alert:
FEMA Assistance Available to Cook County Residents Impacted by Flooding
Manufacturing Reinvented
Service Information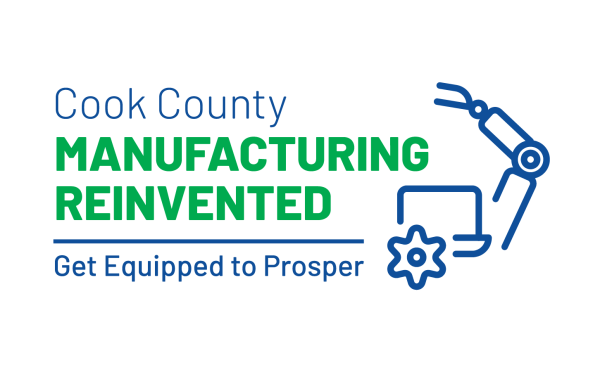 About Manufacturing Reinvented
On August 11, 2022, Cook County launched Manufacturing Reinvented, a $5 million grant program that supports local, suburban manufacturers in implementing projects to improve their business's competitiveness as they continue to rebound and rebuild from the COVID-19 pandemic.This program offers a highly customizable approach to address specific company needs related to accessing customers and new markets, operational improvements, leadership development and talent solutions. Cook County will reimburse companies for eligible expenses associated with the selected project upon completion and verification. 
Cook County and the Illinois Manufacturing Excellence Center (IMEC) developed project categories and project examples based on survey responses from over 1,000 local manufacturers asked to identify their priorities and challenges resulting from the COVID-19 pandemic. The full study can be found here.
Manufacturing plays a central role in our region's economy. In fact, the Chicago region – and suburban Cook County – remains one of the largest metals manufacturing regions in the nation in terms of both employment and output.
Please visit the program website for more information: https://www.imec.org/ccmr/.
---