The Bureau of Economic Development's mission is to lead and promote equitable economic growth and community development.
COVID-19 Resources for Businesses and Residents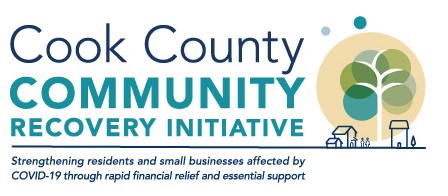 Our Bureau is strengthening residents and small businesses affected by COVID-19 through rapid financial relief and essential support with the Cook County Community Recovery Initiative. Learn more about how we can help you stay in your home, find a job or keep your business open.
Learn more about COVID-19 response and latest resources.
Subscribe to our COVID-19 newsletter and be the first to hear about how to apply for support and learn about critical program updates.
Ongoing Programs & Resources
The Bureau offers a wide range of programs to drive sustained economic growth and promote vibrant community development.
Programs For Businesses:
Programs For Communities:
Partner Organizations
We partner with organizations across Cook County who provide services, resources, and tools to help businesses grow and to support residents.
Small Business Partners | Community Partners | Workforce Partners
Need help?
Contact us at: Info.Edev@cookcountyil.gov or 312-603-1077
Sign up for email updates by submitting a request to Info.Edev@cookcountyil.gov
Public Notices
Click here to view our public notices.
Email: Info.Edev@cookcountyil.gov and request to be added to our e-newsletter list.       
Agency Head
Xochitl Flores, Bureau Chief