Virtual Cemetery
Service Information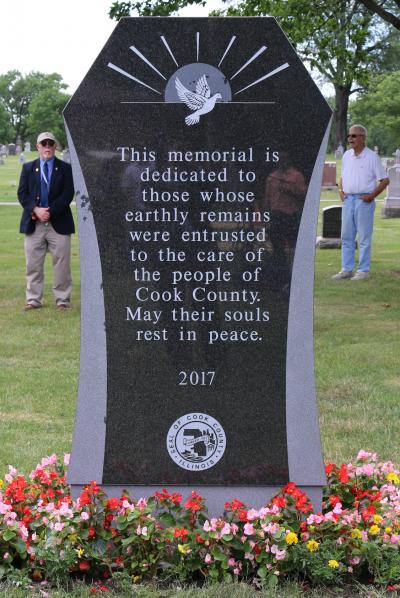 In February 2014, the Medical Examiner's office began using cremation as a dignified alternative to burial for indigent remains.
After three days in the Medical Examiner's Office, an unclaimed body may be embalmed by a mortuary school to preserve the body.
If you cannot afford to make arrangements for your loved one, please contact the indigent coordinator at the Medical Examiner's Office. An indigent investigation will need to be conducted to determine if the decedent is eligible for an indigent cremation. This investigation will take a minimum of 30 days to determine eligibility with the assistance of the Veterans Administration and the Cook County Public Administrator. Once eligible for cremation, the legal Next of Kin will need to give written or oral authorization.
There is a $250.00 fee to retrieve cremated remains that may be waived if the legal next-of-kin can provide proof of indigent status. After one year the cremated remains will be buried. To inquire about claiming cremated remains please contact our Indigent Coordinator, Rebeca Perrone at (312) 997-4480.
The final disposition sites of the indigents buried/cremated by the Cook County Medical Examiner's Office can now be found on the open data portal for Cook County government. 
Indigent Cremations
Burial Locations