Forensic Pathology Fellowship Program
Forensic Pathology Fellowship Program
Service Information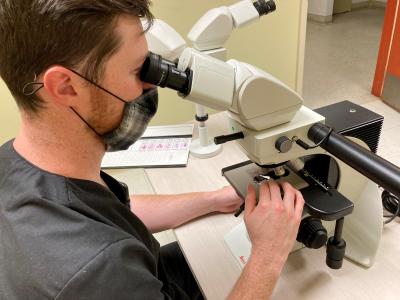 The Office accepts three fellows for the one year program and is fully accredited by the ACGME. 
We are excited to announce that we will be participating in the NAME sponsored NRMP Forensic Pathology match for the 2024 - 2025 academic year.
How to Apply
Applicants need to have board eligibility in at least Anatomic Pathology and must be a:
Graduate of an accredited medical school in the United States or Canada.
Graduate of a college of osteopathic medicine in the United States, accredited by the Commission on Osteopathic College Accreditation.
Graduate of a medical school outside of the United States and Canada who possesses a currently valid certification from the Educational Commission for Foreign Medical Graduates (ECFMG), or who has received a full and unrestricted license to practice in a United States licensing jurisdiction.
Fellowship positions are typically posted in the spring. Apply for available fellowship positions by visiting the Career Opportunities page.
The Cook County Medical Examiner's Office sponsors H1-visas.
About the Office 
More than 16,000 deaths are reported to the Medical Examiner's Office annually. Of these, around 5,600 are accepted for further investigation. The office performs autopsies on approximately half of the cases brought into the Institute. The Office has in-house toxicology, photography, histology and radiology support. It is located close to the Illinois State Crime Laboratory.