high-level alert:
FEMA Assistance Available to Cook County Residents Impacted by Flooding
Strategic Plans and Regional Initiatives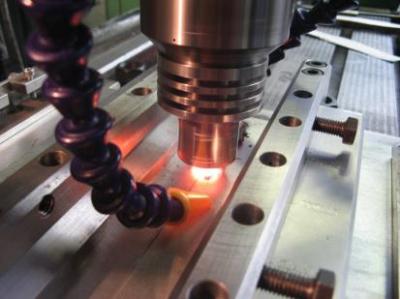 Strategic Plans and Regional Initiatives
This  Comprehensive Economic Development Strategy (CEDS) 2-27-2020  serves as the 2020-2024 Comprehensive Economic Development Strategy (CEDS) for Cook County, Illinois, approved by the County's Economic Development Advisory Committee (EDAC) and formal submittal to the  Economic Development Administration (EDA) by February of 2020. The document also includes the structure and many of the elements required by the U.S. Department of Housing and Urban Development (HUD) for planning purposes, including opportunity for public comment. 
The Chicago Regional Growth Corporation (CRGC) drives collaboration across the seven county Chicago region, including the City of Chicago, to  generate inclusive growth and prosperity . It has assisted 155 companies increase their export sales by $45.7 million and create 165 jobs since 2015. In 2019, we increased participation by firms in the South Suburbs by 75%.
 
South Suburban Economic Growth Initiative (SSEGI) provides an opportunity for the County to scale, amplify and leverage regional programs, resources and investments in the South Suburbs. In 2019 SSEGI catalyzed establishment of a new Small Business Development Center to serve the Southland, and targeted infrastructure investments to support business retention and expansion. 
Underpinning all our work, SSEGI has a focus on inclusive growth — that is, growth that focuses on creating long-term value, and increasing the productivity and participation of all people — particularly those who have historically been left out — to own and drive the enormous wealth creation emerging in today's economy.  Key to the success of the South Suburban Economic Growth Initiative is establishing a Southland Development Authority. Southland political, business and civic leaders, recognizing the need to overcome historical fragmentation and local competition, are creating new institutional and financial capacity to collaboratively undertake coordinated, large-scale and long-term economic development. This quarterback institution will facilitate the strategic, large-scale investment that is necessary to propel the Southland forward again. Launch took place on November 13, 2019.  For more information, please to to their website.
The Chicago Metro Metal Consortium (CMMC) supports and strengthens the region's metal manufacturing cluster by promoting the Chicago metro region as a leading center for manufacturing, strategically and efficiently aligning stakeholder efforts, and offering manufacturers resources to grow their businesses. CMMC serves as a platform for stakeholders that support the regional manufacturing industry. The Consortium convenes workforce training providers and community colleges to discuss opportunities for collaboration, economic development organizations to advance innovative and thoughtful initiatives, and manufacturers to engage in supporting workforce and program development that will support the broader manufacturing ecosystem.
Sector Partnerships: Cook and Will Counties launched the industry driven Will/Cook Transportation, Distribution and Logistics Partnership to leverage the opportunities and challenges facing this growth sector. This effort represents the launch of the Calumet Manufacturing Industry Sector Partnership.  Two other regional initiatives are the Chicago Defense Resiliency Program and the Apprenticeship Expansion Program.
Strategic Plans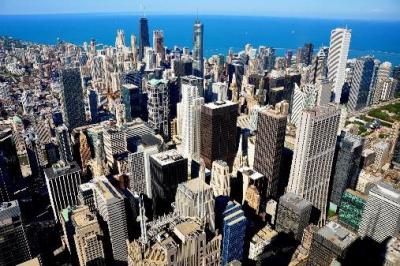 Partnering for Prosperity - An Economic Growth Action Agenda for Cook County was commissioned by Cook County President Toni Preckwinkle when she first took office, and prepared by the Council of Economic Advisors (CEA). It outlines an industry-cluster based strategic approach to economic development and job growth. From this initial plan, we have grown our initiataives.   
View Plan:  Partnering for Prosperity.pdf